Main content starts here, tab to start navigating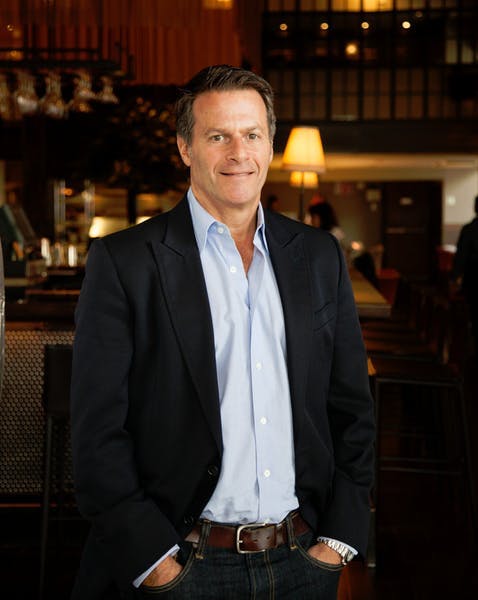 Scott Gerber
Principal & Chief Executive Officer
Scott Gerber is the Principal and Chief Executive Officer of hospitality industry leader, Gerber Group. Setting out to provide an innovative nightlife experience, Gerber Group opened its first property, The Whiskey at the Paramount Hotel, in 1991. Soon after, Scott took the lead in forging a partnership with Starwood Hotels & Resorts to develop the W Hotel brand. The partnership is widely credited for changing the landscape of the nightlife industry by creating unique, innovative venues that have re-defined the 'hotel bar.'
Today, Gerber Group, is the owner-operator of 15 innovative cocktail bars and restaurants in New York, Washington D.C., Atlanta and Santiago, Chile. Gerber Group continues to re-define the hospitality industry with innovative dining concepts and bars featuring renowned beverage programs accompanied by exceptional culinary talents.
Scott is widely viewed as a leading entrepreneur in the hospitality industry, appearing on shows such as CNBC's "Squawk On The Street," Fox Business Network's "America's Nightly Scoreboard," MSNBC's "Your Business," Food Network's "Food Fortunes", and most recently CBS' "Undercover Boss". Scott has also been quoted in the Wall Street Journal, USA Today, Forbes, Market Watch, Crain's New York Business, Bloomberg Businessweek, Hotel Business, Nightclub & Bar, and Bar Business Magazine, among others.
Scott – who holds a B.S. in Finance and Real Estate from the University of Arizona – was previously a Principal at a commercial real estate firm and represented notable clients such as Giorgio Armani, Hermes, and Dolce & Gabbana.